Starting to get fired up for your 2011 Fantasy Baseball drafts?
On Monday, Jan. 24, 13 of the best and brightest minds in the Fantasy industry will conduct a LIVE draft from the annual FSTA Winter Conference in Las Vegas. The draft can be heard LIVE on Sirius/XM's Fantasy Sports Channel (Sirius CH. 211, XM CH. 147) and can be followed pick by pick right here starting at 8 p.m. ET.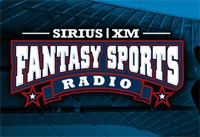 The draft will be a mixed league, 5x5 Rotisserie format ...
Scoring for Batting Categories
BA - Batting Average
HR - Home Runs
R - Runs
RBI - Runs Batted In
SB - Stolen Bases
Scoring for Pitching Categories
ERA - Earned Run Average
K - Strikeouts (Pitcher)
S - Saves
W - Wins
WHIP - Walks + Hits / Inning
The owners and draft order ...
1. Charlie Wiegert, Godfather of Fantasy Sports
2. Ron Shandler, Baseball HQ
3. Lawr Michaels, Creative Sports
4. Glenn Colton/Rick Wolf, NBC Universal/Rotoworld
5. Tony Holm, Fantasy Sharks
6. Howard Kamen, USA Today
7. Ray Flowers, SiriusXM/Fanball
8. Anthony Perri, Fantastics Fantasy Sports
9. Scott Swanay, Fantasy Baseball Sherpa
10. Peter Madden, CBS Sports
11. Tim Heaney, KFFL
12. Scott Engel, Roto Experts
13. Dalton Del Don, Rotowire
Draft Results
Round 1
Pick
Team
Player
1
Godfather
Pujols, Albert
2
Baseball HQ
Braun, Ryan
3
Mastersball
Ramirez, Hanley
4
Rotoworld
Cabrera, Miguel
5
Fantasy Sharks
Gonzalez, Carlos
6
USA Today
Longoria, Evan
7
Sirius Fantasy Drive
Crawford, Carl
8
Fantistics
Tulowitzki, Troy
9
Fantasy Baseball Sherpa
Wright, David
10
CBS Sports
Cano, Robinson
11
KFFL
Votto, Joey
12
Roto Experts
Utley, Chase
13
Rotowire
Rodriguez, Alex
Round 2
Pick
Team
Player
1
Rotowire
Teixeira, Mark
2
Roto Experts
Gonzalez, Adrian
3
KFFL
Zimmerman, Ryan
4
CBS Sports
Halladay, Roy
5
Fantasy Baseball Sherpa
Kemp, Matt
6
Fantistics
Hamilton, Josh
7
Sirius Fantasy Drive
Fielder, Prince
8
USA Today
Pedroia, Dustin
9
Fantasy Sharks
Mauer, Joe
10
Rotoworld
Reyes, Jose
11
Mastersball
Holliday, Matt
12
Baseball HQ
Ethier, Andre
13
Godfather
Kinsler, Ian
Round 3
Pick
Team
Player
1
Godfather
Choo, Shin-Soo
2
Baseball HQ
Bautista, Jose
3
Mastersball
Lincecum, Tim
4
Rotoworld
Martinez, Victor
5
Fantasy Sharks
Cruz, Nelson
6
USA Today
Howard, Ryan
7
Sirius Fantasy Drive
Rollins, Jimmy
8
Fantistics
Hernandez, Felix
9
Fantasy Baseball Sherpa
Youkilis, Kevin
10
CBS Sports
Posey, Buster
11
KFFL
Upton, Justin
12
Roto Experts
Uggla, Dan
13
Rotowire
Greinke, Zack
Round 4
Pick
Team
Player
1
Rotowire
Heyward, Jason
2
Roto Experts
Lee, Cliff
3
KFFL
Dunn, Adam
4
CBS Sports
Ellsbury, Jacoby
5
Fantasy Baseball Sherpa
Weeks, Rickie
6
Fantistics
Morneau, Justin
7
Sirius Fantasy Drive
McCutchen, Andrew
8
USA Today
Wainwright, Adam
9
Fantasy Sharks
Lester, Jon
10
Rotoworld
Sabathia, CC
11
Mastersball
Kershaw, Clayton
12
Baseball HQ
Jimenez, Ubaldo
13
Godfather
Johnson, Josh
Round 5
Pick
Team
Player
1
Godfather
Suzuki, Ichiro
2
Baseball HQ
Konerko, Paul
3
Mastersball
Morales, Kendry
4
Rotoworld
Rios, Alex
5
Fantasy Sharks
Verlander, Justin
6
USA Today
Werth, Jayson
7
Sirius Fantasy Drive
Phillips, Brandon
8
Fantistics
Hamels, Cole
9
Fantasy Baseball Sherpa
Bruce, Jay
10
CBS Sports
Price, David
11
KFFL
Jeter, Derek
12
Roto Experts
Santana, Carlos
13
Rotowire
Beltre, Adrian
Round 6
Pick
Team
Player
1
Rotowire
Upton, B.J.
2
Roto Experts
Pence, Hunter
3
KFFL
Hanson, Tommy
4
CBS Sports
Andrus, Elvis
5
Fantasy Baseball Sherpa
Rasmus, Colby
6
Fantistics
McGehee, Casey
7
Sirius Fantasy Drive
Gallardo, Yovani
8
USA Today
McCann, Brian
9
Fantasy Sharks
Roberts, Brian
10
Rotoworld
Ramirez, Alexei
11
Mastersball
Prado, Martin
12
Baseball HQ
Johnson, Kelly
13
Godfather
Carpenter, Chris
Round 7
Pick
Team
Player
1
Godfather
Victorino, Shane
2
Baseball HQ
Napoli, Mike
3
Mastersball
Wilson, Brian
4
Rotoworld
Hart, Corey
5
Fantasy Sharks
Gardner, Brett
6
USA Today
Weaver, Jered
7
Sirius Fantasy Drive
Ramirez, Aramis
8
Fantistics
Soto, Geovany
9
Fantasy Baseball Sherpa
Alvarez, Pedro
10
CBS Sports
Butler, Billy
11
KFFL
Beckham, Gordon
12
Roto Experts
Stanton, Michael
13
Rotowire
Latos, Mat
Round 8
Pick
Team
Player
1
Rotowire
Liriano, Francisco
2
Roto Experts
Sizemore, Grady
3
KFFL
Young, Chris
4
CBS Sports
Feliz, Neftali
5
Fantasy Baseball Sherpa
Wieters, Matt
6
Fantistics
Cain, Matt
7
Sirius Fantasy Drive
Haren, Dan
8
USA Today
Markakis, Nick
9
Fantasy Sharks
Young, Michael
10
Rotoworld
Sandoval, Pablo
11
Mastersball
Suzuki, Kurt
12
Baseball HQ
Bell, Heath
13
Godfather
Posada, Jorge
Round 9
Pick
Team
Player
1
Godfather
Stewart, Ian
2
Baseball HQ
Drew, Stephen
3
Mastersball
Stubbs, Drew
4
Rotoworld
Kendrick, Howard
5
Fantasy Sharks
Reynolds, Mark
6
USA Today
Castro, Starlin
7
Sirius Fantasy Drive
Soria, Joakim
8
Fantistics
Granderson, Curtis
9
Fantasy Baseball Sherpa
Scherzer, Max
10
CBS Sports
Pierre, Juan
11
KFFL
Marmol, Carlos
12
Roto Experts
Oswalt, Roy
13
Rotowire
Figgins, Chone
Round 10
Pick
Team
Player
1
Rotowire
Montero, Miguel
2
Roto Experts
Hudson, Daniel
3
KFFL
Dempster, Ryan
4
CBS Sports
Beckett, Josh
5
Fantasy Baseball Sherpa
Desmond, Ian
6
Fantistics
Young, Delmon
7
Sirius Fantasy Drive
Hill, Aaron
8
USA Today
Rivera, Mariano
9
Fantasy Sharks
Papelbon, Jonathan
10
Rotoworld
Jones, Adam
11
Mastersball
Swisher, Nick
12
Baseball HQ
Bourn, Michael
13
Godfather
Anderson, Brett
Round 11
Pick
Team
Player
1
Godfather
Bailey, Andrew
2
Baseball HQ
Davis, Rajai
3
Mastersball
Lilly, Ted
4
Rotoworld
Billingsley, Chad
5
Fantasy Sharks
Buchholz, Clay
6
USA Today
Wells, Vernon
7
Sirius Fantasy Drive
Rodriguez, Wandy
8
Fantistics
Beltran, Carlos
9
Fantasy Baseball Sherpa
Gonzalez, Gio
10
CBS Sports
Jackson, Austin
11
KFFL
Zobrist, Ben
12
Roto Experts
Walker, Neil
13
Rotowire
Bay, Jason
Round 12
Pick
Team
Player
1
Rotowire
Marcum, Shaun
2
Roto Experts
Furcal, Rafael
3
KFFL
Nolasco, Ricky
4
CBS Sports
Hellickson, Jeremy
5
Fantasy Baseball Sherpa
Morrow, Brandon
6
Fantistics
Rodriguez, Francisco
7
Sirius Fantasy Drive
Sanchez, Jonathan
8
USA Today
Vazquez, Javier
9
Fantasy Sharks
Hughes, Phil
10
Rotoworld
Broxton, Jonathan
11
Mastersball
Garza, Matt
12
Baseball HQ
Lewis, Colby
13
Godfather
Nathan, Joe
Round 13
Pick
Team
Player
1
Godfather
Danks, John
2
Baseball HQ
Wilson, C.J.
3
Mastersball
Kubel, Jason
4
Rotoworld
Bumgarner, Madison
5
Fantasy Sharks
Perez, Chris
6
USA Today
Cahill, Trevor
7
Sirius Fantasy Drive
Lee, Carlos
8
Fantistics
Pena, Carlos
9
Fantasy Baseball Sherpa
Axford, John
10
CBS Sports
Sanchez, Gaby
11
KFFL
Street, Huston
12
Roto Experts
Freese, David
13
Rotowire
Putz, J.J.
Round 14
Pick
Team
Player
1
Rotowire
Ortiz, David
2
Roto Experts
Pagan, Angel
3
KFFL
Tabata, Jose
4
CBS Sports
Volquez, Edinson
5
Fantasy Baseball Sherpa
Kimbrel, Craig
6
Fantistics
Hudson, Tim
7
Sirius Fantasy Drive
Span, Denard
8
USA Today
Valverde, Jose
9
Fantasy Sharks
Lee, Derrek
10
Rotoworld
Guerrero, Vladimir
11
Mastersball
Franklin, Ryan
12
Baseball HQ
Cueto, Johnny
13
Godfather
Aardsma, David
Round 15
Pick
Team
Player
1
Godfather
Escobar, Yunel
2
Baseball HQ
Floyd, Gavin
3
Mastersball
Crisp, Coco
4
Rotoworld
Kuroda, Hiroki
5
Fantasy Sharks
Thornton, Matt
6
USA Today
Quentin, Carlos
7
Sirius Fantasy Drive
Shields, James
8
Fantistics
Storen, Drew
9
Fantasy Baseball Sherpa
Lidge, Brad
10
CBS Sports
Snider, Travis
11
KFFL
Hunter, Torii
12
Roto Experts
Matusz, Brian
13
Rotowire
Cordero, Francisco
Round 16
Pick
Team
Player
1
Rotowire
Abreu, Bobby
2
Roto Experts
Uehara, Koji
3
KFFL
Zimmermann, Jordan
4
CBS Sports
Soriano, Alfonso
5
Fantasy Baseball Sherpa
Chacin, Jhoulys
6
Fantistics
Niemann, Jeff
7
Sirius Fantasy Drive
Ruiz, Carlos
8
USA Today
Romero, Ricky
9
Fantasy Sharks
Cabrera, Asdrubal
10
Rotoworld
LaRoche, Adam
11
Mastersball
Lackey, John
12
Baseball HQ
Colvin, Tyler
13
Godfather
Garcia, Jaime
Round 17
Pick
Team
Player
1
Godfather
Lind, Adam
2
Baseball HQ
Barton, Daric
3
Mastersball
Jaso, John
4
Rotoworld
Rodney, Fernando
5
Fantasy Sharks
Huff, Aubrey
6
USA Today
Cuddyer, Michael
7
Sirius Fantasy Drive
Molina, Yadier
8
Fantistics
Doumit, Ryan
9
Fantasy Baseball Sherpa
Morrison, Logan
10
CBS Sports
Sale, Chris
11
KFFL
Iannetta, Chris
12
Roto Experts
Myers, Brett
13
Rotowire
Ordonez, Magglio
Round 18
Pick
Team
Player
1
Rotowire
Lyon, Brandon
2
Roto Experts
Davis, Ike
3
KFFL
Hanrahan, Joel
4
CBS Sports
Brown, Domonic
5
Fantasy Baseball Sherpa
Wood, Travis
6
Fantistics
Nunez, Leo
7
Sirius Fantasy Drive
Baker, Scott
8
USA Today
Uribe, Juan
9
Fantasy Sharks
Martin, Russell
10
Rotoworld
Dotel, Octavio
11
Mastersball
Santana, Ervin
12
Baseball HQ
Montero, Jesus
13
Godfather
Pierzynski, A.J.
Round 19
Pick
Team
Player
1
Godfather
Ibanez, Raul
2
Baseball HQ
Kennedy, Ian
3
Mastersball
Lopez, Jose
4
Rotoworld
Ramirez, Manny
5
Fantasy Sharks
Aybar, Erick
6
USA Today
Soriano, Rafael
7
Sirius Fantasy Drive
Zambrano, Carlos
8
Fantistics
Berkman, Lance
9
Fantasy Baseball Sherpa
Smoak, Justin
10
CBS Sports
Arencibia, J.P.
11
KFFL
Espinosa, Danny
12
Roto Experts
Davis, Wade
13
Rotowire
Buck, John
Round 20
Pick
Team
Player
1
Rotowire
Gregg, Kevin
2
Roto Experts
Smith, Seth
3
KFFL
Torres, Andres
4
CBS Sports
Rodriguez, Sean
5
Fantasy Baseball Sherpa
Brignac, Reid
6
Fantistics
Jurrjens, Jair
7
Sirius Fantasy Drive
McGee, Jake
8
USA Today
Coghlan, Chris
9
Fantasy Sharks
Gutierrez, Franklin
10
Rotoworld
Sanchez, Anibal
11
Mastersball
Kouzmanoff, Kevin
12
Baseball HQ
Fowler, Dexter
13
Godfather
Freeman, Freddie
Round 21
Pick
Team
Player
1
Godfather
Webb, Brandon
2
Baseball HQ
Scutaro, Marco
3
Mastersball
Stauffer, Tim
4
Rotoworld
Morgan, Nyjer
5
Fantasy Sharks
Jackson, Edwin
6
USA Today
Barajas, Rod
7
Sirius Fantasy Drive
League, Brandon
8
Fantistics
Pennington, Cliff
9
Fantasy Baseball Sherpa
Bourjos, Peter
10
CBS Sports
Chapman, Aroldis
11
KFFL
Raburn, Ryan
12
Roto Experts
Meek, Evan
13
Rotowire
Tejada, Miguel
Round 22
Pick
Team
Player
1
Rotowire
Aviles, Mike
2
Roto Experts
LuCroy, Jonathan
3
KFFL
De La Rosa, Jorge
4
CBS Sports
Bard, Daniel
5
Fantasy Baseball Sherpa
Norris, Bud
6
Fantistics
Jones, Garrett
7
Sirius Fantasy Drive
Madson, Ryan
8
USA Today
Arroyo, Bronson
9
Fantasy Sharks
Burnett, A.J.
10
Rotoworld
Harang, Aaron
11
Mastersball
Braden, Dallas
12
Baseball HQ
Carrasco, Carlos
13
Godfather
Slowey, Kevin
Round 23
Pick
Team
Player
1
Godfather
Willingham, Josh
2
Baseball HQ
Capps, Matt
3
Mastersball
Conger, Hank
4
Rotoworld
Drew, J.D.
5
Fantasy Sharks
Borbon, Julio
6
USA Today
Peavy, Jake
7
Sirius Fantasy Drive
McLouth, Nate
8
Fantistics
Moustakas, Mike
9
Fantasy Baseball Sherpa
Saltalamacchia, Jarrod
10
CBS Sports
Loney, James
11
KFFL
Olivo, Miguel
12
Roto Experts
Venters, Jonny
13
Rotowire
Minor, Mike
Round 24
Pick
Team
Player
1
Rotowire
Holland, Derek
2
Roto Experts
Jennings, Desmond
3
KFFL
Bailey, Homer
4
CBS Sports
Kuo, Hong-Chih
5
Fantasy Baseball Sherpa
Avila, Alex
6
Fantistics
Pelfrey, Mike
7
Sirius Fantasy Drive
Peralta, Jhonny
8
USA Today
Rolen, Scott
9
Fantasy Sharks
Chamberlain, Joba
10
Rotoworld
Infante, Omar
11
Mastersball
Nishioka, Tsuyoshi
12
Baseball HQ
Gregerson, Luke
13
Godfather
Hardy, J.J.
Round 25
Pick
Team
Player
1
Godfather
Santana, Johan
2
Baseball HQ
Belt, Brandon
3
Mastersball
McDonald, James
4
Rotoworld
Porcello, Rick
5
Fantasy Sharks
Niese, Jonathon
6
USA Today
Cecil, Brett
7
Sirius Fantasy Drive
Maybin, Cameron
8
Fantistics
Theriot, Ryan
9
Fantasy Baseball Sherpa
Wigginton, Ty
10
CBS Sports
Moreland, Mitch
11
KFFL
Ka'aihue, Kila
12
Roto Experts
Gutierrez, Juan
13
Rotowire
LaPorta, Matt
Round 26
Pick
Team
Player
1
Rotowire
Ross, Cody
2
Roto Experts
Drabek, Kyle
3
KFFL
Valencia, Danny
4
CBS Sports
Headley, Chase
5
Fantasy Baseball Sherpa
Davis, Chris
6
Fantistics
Carter, Chris
7
Sirius Fantasy Drive
Bartlett, Jason
8
USA Today
Scott, Luke
9
Fantasy Sharks
Richard, Clayton
10
Rotoworld
Jones, Chipper
11
Mastersball
Motte, Jason
12
Baseball HQ
Lowrie, Jed
13
Godfather
Jansen, Kenley
Round 27
Pick
Team
Player
1
Godfather
Ludwick, Ryan
2
Baseball HQ
Capuano, Chris
3
Mastersball
Gordon, Alex
4
Rotoworld
Rauch, Jon
5
Fantasy Sharks
Young, Eric
6
USA Today
Gonzalez, Alex
7
Sirius Fantasy Drive
Bernadina, Roger
8
Fantistics
Johnson, Dan
9
Fantasy Baseball Sherpa
Pie, Felix
10
CBS Sports
Matsuzaka, Daisuke
11
KFFL
Pineda, Michael
12
Roto Experts
Brantley, Michael
13
Rotowire
Sanchez, Freddy
Round 28
Pick
Team
Player
1
Rotowire
Encarnacion, Edwin
2
Roto Experts
Dickey, R.A.
3
KFFL
Francisco, Frank
4
CBS Sports
Wallace, Brett
5
Fantasy Baseball Sherpa
Hammel, Jason
6
Fantistics
Venable, Will
7
Sirius Fantasy Drive
Farnsworth, Kyle
8
USA Today
Byrd, Marlon
9
Fantasy Sharks
Pavano, Carl
10
Rotoworld
Gorzelanny, Tom
11
Mastersball
Ellis, Mark
12
Baseball HQ
Rzepczynski, Marc
13
Godfather
Johnson, Chris
Round 29
Pick
Team
Player
1
Godfather
Hudson, Orlando
2
Baseball HQ
Paulino, Felipe
3
Mastersball
Cust, Jack
4
Rotoworld
Hernandez, Ramon
5
Fantasy Sharks
Hawpe, Brad
6
USA Today
Pettitte, Andy
7
Sirius Fantasy Drive
Harden, Rich
8
Fantistics
Hall, Bill
9
Fantasy Baseball Sherpa
Betemit, Wilson
10
CBS Sports
Cain, Lorenzo
11
KFFL
Reimold, Nolan
12
Roto Experts
DeJesus, David
13
Rotowire
Westbrook, Jake